Find a Doctor or Service
Please refer to the instruction below to find covered doctors and services.
Click here to continue to the provider search.
---
Step 1: Enter your search location

Step 2: Click "PICK" to select a plan to search

Step 3: Select "PPO, Choice Fund PPO" and click "CHOOSE"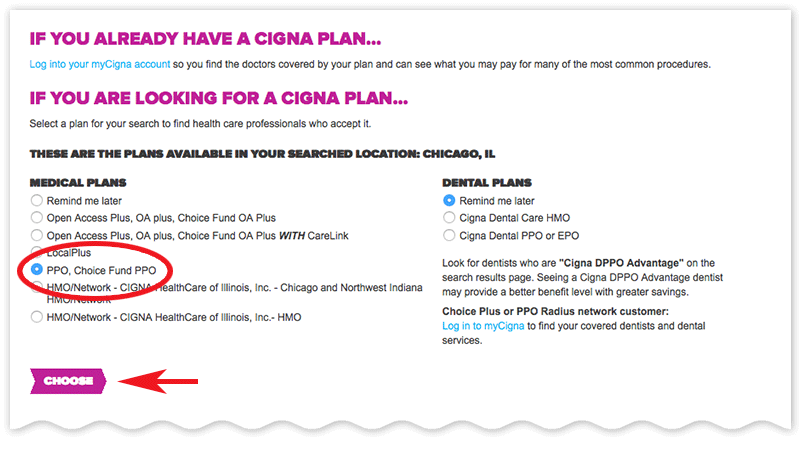 Step 4: Click "SEARCH"