IMPORTANT MESSAGE REGARDING THE 1095-B TAX FORM
Highmark has become aware that the 1095-B Tax Form that you received from
them is incorrect. A new form that excludes the incorrect information will be
mailed to your address on file with Highmark and also to the IRS. You can use
the current form to file your taxes, as this form is not required to be submitted.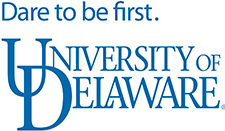 Choose a category to continue:
Mandatory Students
• Undergraduate students registered for 12+ credits
• Contracted graduate students (including sustaining)
• Non-contracted graduate students registered for 9+ credits
• Registered international students on F1, J1 or J2 visas
Voluntary Students
Domestic students and non-F1/J1/J2 visa holders who are:
• Undergraduates registered for less than 12 credits
• Non-contracted graduate students registered for less than 9 credits
• Non-contracted graduate students with sustaining status
Postdoctoral Fellows
• Postdoctoral fellows with an active contract